Baltimore
Since 1961, Baltimore has been the home for the University of Maryland School of Social Work. Today, it serves over 900 students pursuing their advanced degree in social work.
The Baltimore campus is located in downtown Baltimore at 525 West Redwood Street. It is part of a vibrant and diverse campus of professional schools. Other schools located here include the University of Maryland Schools of Medicine, Law, Nursing, Pharmacy, and Dentistry.
USG - Shady Grove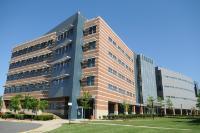 ‌‌In recent years, the School has expanded its course offerings to those in the Washington, DC area. Today, we will soon offer students the ability to pursue their entire MSW degree in clinical/behavioral health at the Universities at Shady Grove campus in Rockville. Space is limited and not guaranteed.