Without a strong social work profession—one that builds the science of social work and maintains and expands the reputation of social work as an effective profession—the University of Maryland School of Social Work will not realize its potential.
The UM SSW strives to be a national leader in the social work profession both on and off campus. The collective efforts of faculty, administrators, staff, students, and alumni contribute significantly to advancing the Profession locally, nationally and globally. We have achieved national recognition for teaching, research, and service over the years and our faculty are recognized for their leadership of the profession with national positions in influential organizations and with awards. In addition, the School now has a leading role in four federally funded national centers that demonstrate the pivotal role of social work in the implementation of human services research and training.
SSW Faculty have been engaged in the Grand Challenges for Social Work:
UMSSW faculty and PhD students have helped to author five of the working papers that undergird the 12 grand challenges.
Richard Barth, Nancy Dickinson, and Terry Shaw are authors of the paper entitled "Ending Severe and Fatal Maltreatment of Children" written for the End Family Violence Grand Challenge.
Christine Callahan, and Jodi Frey are authors of "Financial Capability and Asset Building for All" for the Build Financial Capability for All Grand Challenge.
Sarah Butts and Matthew Uretsky are authors on "The Grand Challenge of Ending Homelessness" for the End Homelessness Grand Challenge.
Former master's student Michael Walter is an author of the "The Grand Challenge of Promoting Equality by Addressing Social Stigma" paper for the Grand Challenge to Achieve Equal Opportunity and Justice.
Jordan DeVylder authored the paper entitled "Prevention of Schizophrenia and Severe Mental Illness" written for the Ensure Healthy Development for All Youth Grand Challenge.
Faculty and staff are well represented in Professional Service
17 School of Social Work faculty are editors, consulting, editors, associate editors, or editorial board members for 26 journals
15 faculty serve on boards of national organizations addressing the research, teaching, or service needs of our population. These include the American Academy for Social Work and Social Welfare, the Society for Social Work and Research, The American Public Health Association, the Society for Prevention Research, the Council on Social Work Education, and the National Association of Social Workers
Faculty of the School serve on 54 different Boards or Commissions in Baltimore and Maryland.
The SSW is providing leadership in the development and evaluation of an array of interventions
High Fidelity Wrap Around Services,
CBT+,
Trauma-Adapted Family Connections,
Mpathy
Objective A: Demonstrate the Essential Role of Social Work Educators, Researchers, and Practitioners in the Delivery of Effective Services ▾

Faculty Members and Students Win 2015 NASW-MD Chapter Awards
The National Association of Social Workers (NASW), Maryland Chapter, honored several faculty, staff and alums of the school including:
Lifetime Achievement: Senator Barbara Mikulski (Alumni of the UM SSW)
Social Worker of the Year: Gisele Ferretto (Clinical Instructor in the UM SSW)
Educator of the Year; Tanya Sharpe (Associate Professor in the School of Social Work)
Field Instructor of the Year: Henriette Taylor (Clinical Instructor and Field Instructor at Historic Samuel Coleridge Taylor Elementary School in Promise Heights)
MSW Students of the Year: Tiffany Newton and Erin Maskell, UM SSW students
Public Citizen of the Year: Congressman Elijah Cummings (Alum of the UM Carey School of Law and friend of the SSW)
First Comprehensive History of Employee Assistance Programs to Be Funded by the Employee Assistance Research Foundation
https://sg.finance.yahoo.com/news/first-comprehensive-history-employee-assistance-090000050.html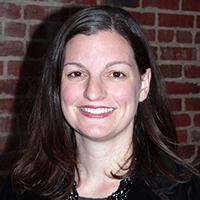 Dr. Jodi Jacobson Frey, PhD, LCSW-C, CEAP, Associate Professor at the University of Maryland, School of Social Work will be part of a new research effort, the EAP History Project, to address a critical deficiency in the employee assistance knowledge base: the need for a definitive resource that documents the history and evolution of EAPs from their beginning to the present day. This undertaking will be solely funded by Employee Assistance Research Foundation (EARF), a 501(c)(3) nonprofit foundation, the only organization dedicated to supporting rigorous research for effective, quality-driven EAPs.
To date, the EARF has funded research on the current state of EAPs globally and an evaluation study demonstrating the clinical and workplace outcomes of employee assistance services on employee productivity. These studies have generated multiple peer-reviewed articles, webinars, and professional conference presentations. This new project will make a major contribution to understanding the important contributions of EAPs in the global economy.
New Book—Adult Sibling Relationships—published by professors Geoffrey Greif and Michael Woolley
http://www.baltimoremagazine.net/2016/4/7/two-university-of-maryland-professors-examine-adult-sibling-relationships-in-new-book
Starting in 2011, Greif (shown on right) and Woolley (shown on left) conducted in-depth interviews and surveys with 262 people between the ages of 40 and 90 who had at least one living sibling. They identified three broad themes that threaded through every relationship: affection, ambivalence, and ambiguity.
"Most sibling relationships, to differing degrees, have all three," explains Woolley, 58, the middle of six, three of whom are half-siblings. "Only 8 percent report that they were never close to their siblings, and [only] 22 percent report that they were always close. So really, 70 percent of us are some conglomeration of affectionate, ambivalent, ambiguous."

One thing that many healthy adult sibling relationships share is an emphasis on the positive. As for strained bonds, Greif and Woolley say it's almost never too late to try to repair them.
University of Maryland, College Park & University of Maryland, Baltimore Open SAFE Center in College Park
http://www.umdrightnow.umd.edu/news/university-maryland-college-park-university-maryland-baltimore-open-safe-center-college-park
The University of Maryland, College Park and University of Maryland, Baltimore today announced the opening of the University of Maryland SAFE (Support, Advocacy, Freedom and Empowerment) Center for Human Trafficking Survivors in College Park, Md.
Located near the College Park campus, the SAFE Center will draw on the combined resources and the wide range of disciplines of both UMCP and UMB to address human trafficking. Through in-house services and collaborative partnerships, the center will provide direct services to U.S. and foreign-born adult and child survivors of sex and labor trafficking, with a particular focus on survivors in Prince George's and Montgomery counties. The center is designed to fill an unmet need in the region.
The SAFE Center is an interdisciplinary service, research and advocacy initiative of UMCP and UMB through its formal collaborative program for innovation, University of Maryland: MPowering the State. Researchers from both universities will come together to expand the scholarship on human trafficking, and UMCP and UMB students will become the next generation of trafficking experts and survivor advocates.
At the SAFE Center, experts from the University of Maryland School of Social Work and the University of Maryland Francis King Carey School of Law will conduct groundbreaking research into human trafficking and will work closely with survivors to help them realize bright futures outside of this exploitative illegal industry.
In addition to providing survivor-centered and trauma-informed services that empower trafficking survivors to heal and reclaim their lives, the SAFE Center will also help to prevent trafficking and better serve survivors through research and policy advocacy. The center will collaborate with the Prince George's County, Montgomery County, and Maryland human trafficking taskforces—as well as local service providers, shelters, law enforcement, federal, state, and local agencies, and survivors themselves—to share best practices and make services more accessible.
For more information on the University of Maryland SAFE Center, visit www.umdsafecenter.org.
Objective B: Generate Evidence Based Practices Recognized for Excellence Across the Profession and by Other Professions ▾

Reinforcement-Based Treatment (RBT), co-developed by SSW Assistant Professor Michelle Tuten, listed in SAMHSA's National Registry of Evidence-Based Programs and Practices (NREPP)
RBT is a comprehensive approach that can be used with various populations to help clients initiate abstinence, prevent relapses early in the recovery process, and maintain sobriety on an ongoing basis. It is therefore an ideal model for clinicians, administrators, case management professionals, and others who work with substance abusers.
RBT integrates the most effective behavioral techniques with motivational interviewing, highly individualized treatment plans, and case management. The goal is to help clients avoid substance use triggers and develop recreational outlets and support systems that are incompatible with substance use. Additionally, the model emphasizes customer service — a concept underemphasized in most programs — to ensure that clients receive positive reinforcement for attending treatment.
UMB AND FSU Collaboration on Suicide Prevention
http://www.tallahassee.com/story/life/causes/2015/10/25/fsu-collaborate-suicide-intervention-program/74596712/
http://capitalsoup.com/2015/10/22/college-of-social-work-to-collaborate-on-evaluation-of-suicide-interventions-for-middle-age-men/
http://newswise.com/articles/fsu-college-of-social-work-to-collaborate-on-evaluation-of-suicide-interventions-for-middle-age-men
Led by Associate Professor Jodi Jacobson Frey at UMB, with a four-year grant ($1.28 million) from the Centers for Disease Control, the University of Maryland, Baltimore (UMB) School of Social Work and Florida State University (FSU) College of Social Work will evaluate new online suicide screening and prevention tools aimed at decreasing suicide rates among middle-age men. Specifically, the project will examine an online screening tool developed by Screening for Mental Health and an online therapeutic program called Man Therapy. Both interventions target men ages 35-64, who are at higher risk for suicide.
The researchers also will evaluate the men's attitudes about seeking professional mental health services, their help-seeking behaviors such as using online services and referrals, their risk factors for suicide — such as relationship, substance abuse and financial problems — as well as their perceived level of social support. The research will examine Screening for Mental Health's online screening program on its own and in combination with Man Therapy.
The Centers for Disease Control (CDC) reports that middle-age adults account for the largest proportion of suicides in the nation, 56 percent. In addition, men account for 77.9 percent of all suicides and take their own life nearly four times the rate of women. Suicide claims more than 40,000 lives each year and is a leading cause of injury death among middle-age men in Michigan, where the research will take place.
Researchers plan to enroll 200 men in the online programs and measure their suicide-related behaviors, such as attempting suicide and preparing for suicide, and their suicidal ideation and depression
In addition to the UMB and workplace and community partners throughout Michigan, research team partners include Screening for Mental Health Inc.; Cactus Denver; Carson J Spencer Foundation; the University of Colorado, Denver; Colorado Department of Public Health and Environment; Mental Health America of Wisconsin; eResearch Technology Inc.; Henry Ford Health System; University of Rochester Medical Center; ProtoCall Services Inc.; National Opinion Research Center at the University of Chicago; and American Association of Suicidology.
Objective C: Provide Leadership to Enhance the Capacity of the Profession ▾

Grand Challenges launched at 2016 Society for Social Work Research Conference
Grand Challenges for Social Work were launched in January 2016 at the Society for Social Work Research Conference in Washington, D.C. Academy President, and Dean, University of Maryland, School of Social Work, Richard Barth, PhD announced the initiative as the opening plenary speaker.
Together the 12 Grand Challenges define a far-reaching, science-based social agenda that promotes individual and family well-being, a stronger social fabric, and a just society that fights exclusion and marginalization, creates a sense of belonging and offers pathways for social and economic progress. This critical effort identifies and seeks to address the full range of major challenges facing society, from ending homelessness and stopping family violence to promoting smart decarceration and reversing extreme income inequality.
In addition to serving as Dean, Richard Barth is both President and a founding member of the American Academy of Social Work and Social Welfare (AASWSW). UM SSW currently serves as host for an Academy office, where Sarah Butts, MSW, Assistant to Richard Barth, PhD, serves as principal staff to the organization.
The AASWSW is an honorific society of distinguished scholars and practitioners and was created to encourage and recognize outstanding research, scholarship, and practice that contribute to a sustainable, equitable, and just future. The Academy is now implementing the Grand Challenges for Social Work (GCSWI) which seeks to engage the public in identifying ambitious yet achievable goals for society that mobilize the profession, capture the public's imagination, and require innovation and breakthroughs in science and practice to achieve.
Accomplishments of the AASWSW include:
Development of 12 Grand Challenges, which represent a social agenda and organizing framework for the profession.
Development and copyediting of 21 supporting working papers.
Early formation of Grand Challenge Networks nationwide.
The Grand Challenges for Social Work Executive Committee gathers at the 2016 SSWR conference. Front row (l. to r.): Edwina Uehara, Diana DiNitto, Yolanda Padilla. Back row: Marilyn Flynn, James Lubben, Richard Barth, Ron Manderscheid, Karina Walters, J. David Hawkins, Sarah Christa Butts, Rowena Fong. Not pictured: John Brekke, James Herbert Williams, and Claudia Coulton.
Objective D: Advance the Role of Social Work in Inter-Professional Education and Practice ▾

Classes on Freddie Gray and the Impact of Community Violence Teach Social Justice to Social Work and Law Students
http://www.usnews.com/education/best-graduate-schools/top-law-schools/articles/2015/09/21/launch-a-career-in-social-justice-with-law-school
http://www.baltimoresun.com/news/maryland/education/bs-md-ci-freddie-gray-class-20150903-story.html
After Freddie Gray died in April of a spinal injury days after being arrested in Baltimore, the city erupted. There were peaceful protests as well as days-long riots, but administration and faculty at the University of Maryland's School of Social Work and Carey School of Law had a different reaction: They designed classes to actively engage student in the issues facing the communities they serve.
The School of Social Work, offered an intensive course, "Impact of Community Violence in West Baltimore", which framed the issues within a public health lens. While the School of Law debuted an eight-week course, "Freddie Gray's Baltimore: Past, Present, and Moving Forward" last fall. In both classes, students and professors discussed topics such as community policing, housing and health care, and students had the opportunity to work in affected communities in West Baltimore. The courses became spaces where students from various disciplines (e.g. social work, law, psychology, medicine, nursing, etc.) could discuss the underlying problems that lead to this type of conflict and how their skills, and ability to work together effectively, could be used to improve social justice.
Study finds major lack of resources for rehab patients in Malawi
http://www.eurekalert.org/pub_releases/2015-08/uoms-sfm082515.php
Malawi has a population of 16 million, yet, only one inpatient rehabilitation center for individuals with stroke, spinal cord injury, and similar conditions. With just 40 beds, the Kachere Rehabilitation Center in Blantyre, Malawi's second largest city, provides services to the entire country. Because there is little funding for rehabilitation in the country, there is essentially no rehabilitation and follow-up services for patients after they return to their families, homes, and communities.
An interdisciplinary team, led by Leslie B. Glickman, PT, PhD, an assistant professor in the Department of Physical Therapy and Rehabilitation Science at the University of Maryland School of Medicine (UM SOM), examined how a group of the center's patients reintegrated back into their community after leaving. They found that patients had moderate to severe difficulties and faced a range of obstacles, including major physical and environmental barriers, as well as social exclusion, and feelings of sadness.
The study, recently in the Journal of Global Health, was part of a project funded through the University of Maryland, Baltimore Center for Global Education Initiatives. This was an interprofessional project, and included several other researchers besides Dr. Glickman: Laura Neely, PT, DPT, assistant professor in the Department of Physical Therapy and Rehabilitation Science, as well as three students, Megan Warres from the Department of Physical Therapy and Rehabilitation Science, Nicole White from the School of Social Work, and E. Shannon Walters from the School of Nursing.
University of Maryland, Baltimore and Guidewell Financial Solutions Announce New Financial Well-Being Partnership in West Baltimore
http://www.tristateupdate.com/story/31944917/university-of-maryland-baltimore-and-guidewell-financial-solutions-announce-new-financial-well-being-partnership-in-west-baltimore
University of Maryland, Baltimore (UMB) recently began a partnership with nonprofit Guidewell Financial Solutions (also known as Consumer Credit Counseling Service of Maryland Delaware, Inc.). This joint effort is designed to help campus and local community members to improve their financial well-being by developing practical money management and housing knowledge and skills through financial counseling, housing counseling, and other resources to promote financial awareness and empowerment.
As a UM School of Social Work (SSW) graduate, Guidewell's Director of Business Development Devon Hyde, MSW, is an active participant in the SSW's Financial Social Work Initiative (FSWI) and the National Association of Social Workers Maryland Macro Social Work Committee.
As part of the expanded partnership, Guidewell Financial now provides free budget and credit counseling at UMB's Office of Financial Education and Wellness twice a month. This service is available to staff, faculty, and students alike. The office presents periodic Credit Cafés, where Guidewell assists UMB participants to access a free copy of their credit reports and to obtain complimentary credit reviews and individual analyses.
Guidewell Financial also delivers services at UMB's Community Engagement Center in West Baltimore. Once a week, it provides housing counseling and other financial education services. UMB Executive Director of Strategic Initiatives and Community Engagement, Ashley Valis, is also an alum of the UMB School of Social Work.