Welcome to Academic Advising at the School of Social Work!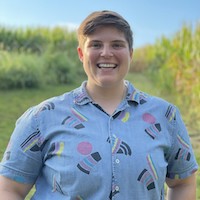 Alex Cosentino-Tich (they/them), Academic Advisor
Rm. 2E41, 525 West Redwood Street, Baltimore MD 21201
Phone: 410-706-3525
Email: sswadvising@ssw.umaryland.edu
Advising is not mandatory, however students are encouraged to communicate with the Academic Advisor on a periodic basis to confirm progress in meeting degree requirements. The School of Social Work model for advising includes both academic and professional advising. Faculty are available to students for advising related to the Social Work profession
You may wish to discuss the following with your advisor:
Developing your academic plan
Selecting courses
Understanding policies and procedures
Exploring University resources
Students are responsible for ensuring they have met all requirements for graduation in their selected Concentration and Specialization.
Advising is for current UMSSW Social Work students only. Prospective students should use the Information Request Form to contact the School of Social Work Admissions Office.