contact
Chrishna Williams, MS
Director of Development and Alumni Relations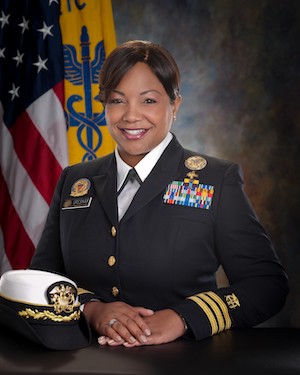 CAPT Malaysia H. Harrell is a licensed Clinical Social Worker and is board certified by the American Board of Examiners in Clinical Social Work. CAPT Harrell is currently detailed to the United States Department of Defense, Defense Health Agency, serving as the DoD Commissioned Corps Liaison. She previously served in the Defense Health Agency, Department of Defense, Defense Health Agency, Human Resources Division, as the Department of Defense Commissioned Corps Liaison where she provided support to over 215 United States Public Health Service officers detailed to the Department of Defense worldwide. In addition, she served in the Behavioral Medicine Branch, as the Director of Addiction Medicine. CAPT Harrell was also appointed by the Principal Deputy Assistant Secretary of Defense for Health Affairs and detailed to coordinate the White House Cross-Agency Priority Goals/Interagency Task Force initiatives to improve mental health outcomes for 9.6 million beneficiaries. She represented the DoD as a member of the White House Office of National Drug Control Policy Treatment Committee as well as the Interagency Coordinated Council for Underage Drinking.
CAPT Harrell previously served at the Department of Health and Human Services, Office of the Secretary, Office of the Assistant Secretary for Health, Office of the Surgeon General serving as the Special Assistant to the Surgeon General of the United States.
CAPT Harrell has a Bachelor in Science in Psychology from the University of Massachusetts at Amherst and a Master of Social Work from the University of Maryland, in Baltimore, Maryland. CAPT Harrell serviced as board member of the National Association of Social Workers (NASW) Maryland, Suburban Chapter Representative for two terms. CAPT Harrell is dedicated to serving her community and provides mentorship to children, students, and colleagues. CAPT Harrell resides in Upper Marlboro, Maryland with her husband.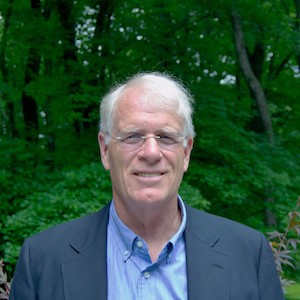 After earning my BA at Johns Hopkins University and caring for the bears at the Baltimore Zoo, I began a 40-year career in child welfare social work as a protective services worker at the Baltimore City Department of Social Services. After that I became a worker in that agency's Adoptions Unit, earned my MSW from this school in January 1979, and became an adoptions supervisor. I left DSS to become the first unit director and then clinical director at St. Vincent's Center, Catholic Charities' residential program for young children. While there I also taught child welfare for several years at Coppin State College (now University). Later I served as an administrator for children's services at the Baltimore County Department of Social Services. Along the way I was a field instructor with many schools' social work programs, including UMB, Howard, Catholic, and Case Western.
For many years I was an alumni reader and scorer of admission applications for this school, served on the Alumni Association Board for two terms, and more recently my wife and I completed funding a scholarship at this school for students committed to a career in child welfare.
A biography is more than just a set of life facts, and includes other truths. For me, without the love and support of Alice, my beloved wife of 54 years, none of what is mentioned above would have happened.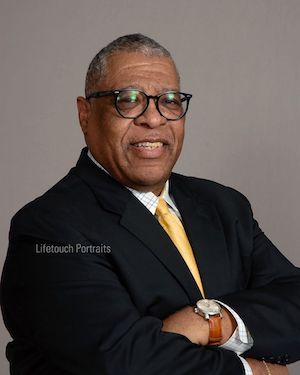 Don Vince is a veteran of over 30 years of Child Welfare practice. He has been on the faculty at the University of Maryland School of Social Work as a Clinical Instructor in the Title IV-E for Public Child Welfare Education program for over 20 years. In that role, he has trained several hundred students, primarily at the Baltimore County Department of Social Services as they convert theory to actual practice. Mr. Vince's students have gone on to have successful careers as front-line Social Workers in the field of public child welfare as well as becoming supervisors and administrators. Mr. Vince has also conducted several training sessions, led numerous seminars and has been a guest lecturer for classes on a variety of topics but has focused on issues related to Culture, Diversity and Race matters.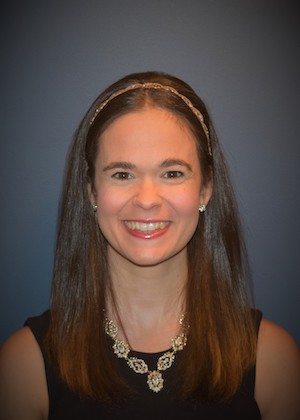 Julia Frank McGlamary, LCSW-C, MSW '09 – Innovation in Social Work Award
Julia McGlamary is a licensed clinical social worker and a board-certified supervisor in the State of Maryland. She received a Bachelors of Arts from Washington University in St. Louis in 2005 and a Master's in Social Work from the University of Maryland School of Social Work in 2009. She has 16 years of experience in working with older adults and adults with disabilities as an Adult Protective Services supervisor, investigator, geriatric case manager, psychotherapist, and researcher. She is currently a supervisor with Adult Protective Services Investigations of Montgomery County, Maryland. She provides clinical supervision to a team of social work investigators, is a liaison with community partners, and provides clinical training to adult services staff, partners, and the community. She has had an integral role in the introduction and application of two integrated case management computer systems for the Aging and Disabilities Service Area of Montgomery County, Maryland.
Ms. McGlamary is a member of the Elder and Vulnerable Adult Abuse Task Force, the World Elder Abuse Awareness Day Planning Committee, and the Gaithersburg Hoarding Task Force.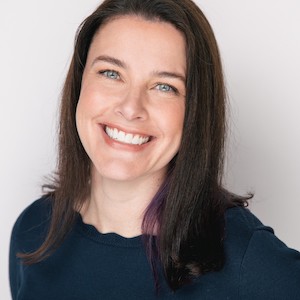 Heather is a clinical psychotherapist specializing in women's health and perinatal health. After graduating from Towson State University with a degree in Psychology, Heather received her Master's Degree in Social Work from the University of Maryland. She has dedicated her career as a counselor and perinatal specialist helping families journey through difficult pregnancies, making difficult choices during pregnancy, perinatal mood disorders, traumatic losses and infertility. Heather opened the first free-standing perinatal palliative care practice in Maryland in 2014. Heather has created the hospital bereavement program at Baltimore Washington Medical Center when they opened the Women's Pascal Center in 2009. She also works as a contractor to
assist hospitals in either creating new programs or re-vitalizing their existing bereavement programs.
Heather has been on the exam development and writing committee for the CPLC exam - Certified in Perinatal Loss Care-since its inception in 2012. Heather is also a national and international speaker, educating health care professionals on how to assess, create, and provide compassionate bereavement care to families. She has been a part of the Anne Arundel County Fetal Infant Mortality Committee since 2009. In 2019 Heather started The Bill Sweeney Perinatal Care Fund, INC., a 501(c)3 non-profit to help provide perinatal bereavement and perinatal palliative care to families who are unable to afford it. The charity also focuses on education around perinatal death for families, health care providers, and the community.
Silver, H. (in press, 2017 publication). Perinatal palliative care. In Kobler, K., & Limbo, R. (Eds.). Conversations in Perinatal, Neonatal, and Pediatric Palliative Care. Pittsburgh, PA: The Hospice and Palliative Care Nurses Association.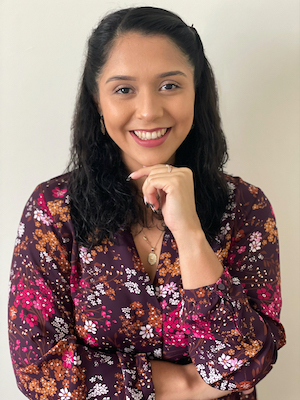 Jessica M. Calle, MSW '19 – Outstanding Recent Graduate Award
Jessica Calle has had a steady and extensive growth since her graduation from the School of Social Work. She currently works at Thrive Behavioral Health, an outpatient mental health clinic where she primarily serves the Hispanic community. From the start, she made it her goal to help the Spanish-speaking clients at the clinic. Besides the evident under representation, there is a large demand for therapists who can provide these services in the native language of this community. Not only being bilingual but an immigrant herself, Jessica is able to help children to better process their upbringing as first-generation Americans by connecting the new culture to their inherited culture. It is the rewarding feeling of becoming this bridge that fuels her dedication to the field of Social Work despite the barriers that she may encounter.
Since the start of the COVID-19 pandemic, Jessica has also seen an increase in the mental health needs of her clients. As a result of the new protocols and transition to online services, she has had to learn and implement different strategies in order to still provide the best possible therapy to her clients, who are mostly children. Besides tackling this challenge, Jessica also took on the task to complete additional certifications in a wide variety of unique areas, such as: Neurosequential Art Approach in Play Therapy, Digital Play Therapy Foundations, Advanced Child-Centered Play Therapy, and Filial Therapy.
In the short run, these are already providing her with a wide range of techniques specific for the school-aged children she works with. In the long term, they are also leading Jessica towards obtaining a PhD, all while currently working on successfully completing her Registered Play Therapist program and clinical licensure.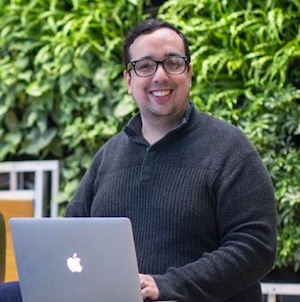 Alex Bleiweis is an advanced year student at the University of Maryland School of Social Work. Alex comes from a family of social workers, including his mother and grandfather, and he is thrilled to be entering the social work profession. In fact, Alex's wife, Rose, is a recent graduate of the University of Maryland School of Social Work and encouraged Alex to pursue his degree. He cares deeply about making mental health services accessible to all people, especially historically marginalized populations, and approaches his work with enthusiasm for helping people become the best possible version of themselves. After graduation, Alex hopes to
start his career providing individual therapy and hopes to one-day work at a college counseling center.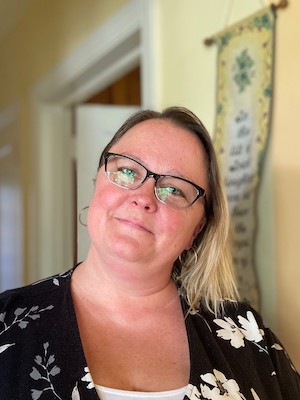 Kathleen Williams, LCSW-C, MSW '05 – USG Alumni Recognition Award
As soon as I learned about the Social Work profession, I knew I wanted to be one. I was 12 years old at the time. I graduated from UMBC in 1995 and UMB in 1997. One reason I love Social Work is that you can work in so many different environments, with different populations, including new students, and anywhere in the world. During my career, I have worked throughout the state of Maryland and with clients that ranged from supporting families to end of life care.
I have worked in child protection, the court system, adolescent residential treatment, the nonpublic school setting, the hospital, private practice and I am now working in community health. My passion for Social Work also encompasses educating and supporting new social workers to grow the profession. Seeing the students and new social workers grow and develop has been a highlight of my career.