contact
Chrishna Williams, MS
Director of Development and Alumni Relations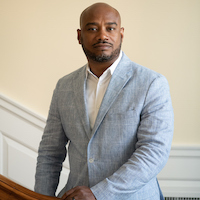 Michael Allen, MSW '03
Michael Allen, is the Chief Executive Officer of Therapeutic Connections, where is responsible for the day-to-day operations. He manages all intakes, markets and networks with referral sources, and manages all the billing and fiscal responsibilities.
Mr. Allen came to Baltimore in 1998 after graduating to start his career in the social work field. He initially worked at Johns Hopkins Hospital in the Community Psychiatry Department as a Case Manager servicing homeless adults with behavioral health diagnosis. While at Johns Hopkins he applied for and was accepted into the University of Maryland School of Social Work (MACRO) where he completed his field placement at the University of Maryland Hospital, Shock Trauma Center. Mr. Allen became the Lead Social Worker at Shock Trauma Center in the Violence Intervention Program working with victims of interpersonal violence.
Seeking a different social work experience, Mr. Allen ventured into an Employee Assistance Program (EAP) where he worked as an Account Manager providing training, support and consultation services to small businesses, local, state and federal agencies, and nonprofit organizations. Mr. Allen was recruited to then work at the US Department of Health and Human Services as a consultant with Federal Occupational Health administration providing workplace health and wellness services for federal agencies.
Wanting independence and the opportunity for unlimited experiences, Mr. Allen created MAZCAN Enterprises, LLC, a training and consulting business that provides clinical, workplace, health and wellness, and continuing education training. Mr. Allen was been able to build a customer base of corporations, universities and human service organizations locally and nationally. He later established Therapeutic Connections LLC to provide behavioral health services for adults and children in Howard County in 2016.
---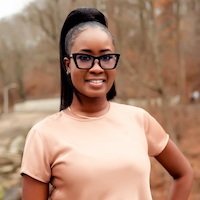 Shanda Brown, LMSW ' 13
Shanda is a licensed Social Worker with clinical expertise who is committed to advancing vulnerable and oppressed communities. She has provided services to vulnerable individuals for over 20 years. She currently works as a Regional Community Life Director for The Community Builders -- a nationally recognized non - profit developer that owns, develops and manages affordable housing communities. In this role, Shanda is responsible for operational excellence in the Mid - Atlantic Region (MD, NY, DC, VA, and PA) and works to ensure the communities within her region move toward: economic mobility, community cohesion, reach generational milestones and have access to healthy housing, and family centered care and services. Shanda also has an extensive history in permanent supportive housing, homeless youth, foster care, and aging services.
Shanda is invested in supporting current and future Social Workers as they embark on their social work journeys. She is currently a Field Instructor for the University of MD School of Social Work where she has received the 2022 Field Instructor of the year award and also coaches Social Work students across the Mid-Atlantic region.
---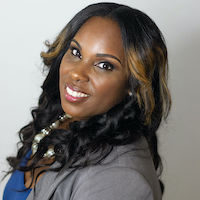 Lauren Capel, MSW '09
Lauren Capel, LCSW-C is a zealous and influential leader with proven ability to make positive change within individuals and organizations. She is the Senior Director of Outpatient Mental Health Services at WIN Family Health. She is also co-owner of Keys of Hope Consultants LLC, a consulting agency that provides training, offers organizational and professional development, and strategic direction for organizational goals. Lauren is a well-rounded licensed clinical social worker with over 12 years' experience in the field. She has expertise in providing trauma therapy and has provided an array of services to children, adults and families. She also is a strategic and clinical administrator. Lauren is an agent of change for individuals and an advocate for empowerment in communities and organizations. She coaches and mentors other clinicians in the field and is passionate about personal and professional development. In conjunction to her work functions and duties, Lauren is a field instructor for Master's level
students and a board member of the University of Maryland School of Social Work Alumni Association. She is a trainer and speaker, where she is often asked to speak on issues related to trauma and mental wellness. Lauren earned her Bachelor of Science in Health Management from Howard University and a Master's degree in Social Work from the University of Maryland in Baltimore. She resides in Baltimore, MD with her husband and two children.
---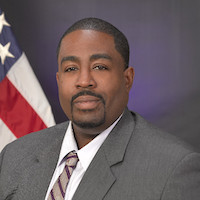 Oswald R. Elie, Jr. MBA, MHA, MAC, LCSW-C, MSW '06
Ozzie Elie, a graduate of University of Maryland School of Social Work in 2006 is President & CEO of O.R.E & Associates and serves as a Director for Marine & Family Programs supporting Military Families. After graduating with an MSW and obtaining his LCSW-C, Ozzie went on to obtain additional Master Degrees in Business Administration (MBA) and Healthcare Administration (MHA), and is certified as a Master Additions Counselor. He is currently working towards is PhD in Psychology, which is expected to be conferred in 2023.
As a clinical Social Worker, Ozzie worked for the University of Maryland's Shock Trauma Center, where he was nominated for Social Worker of the Year. Following his passion for helping others and his strong desire to support Military personnel and their families, Ozzie began working as the Deputy Service Chief for in-patient Behavioral Health and the Traumatic Brain Injury Unit at Walther Reed National Military Medical Center in Bethesda, MD. While working for the Naval Support Activity in Bethesda, Ozzie won Civilian of the Year for his work as the Director for the Navy's Fleet and Family Programs. It was his work with military families and his passion for helping others that inspired him to take on leadership roles in the community. Ozzie served a youth mentor, and community activist while serving on the Board of Directors for a community-based organization.
---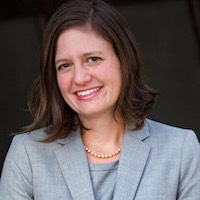 Amy Greensfelder, MSW '17
Amy Greensfelder, LMSW, is the Executive Director of the Pro Bono Counseling Project, an organization that matches Marylanders with limited resources to volunteer, licensed mental health providers who provide free counseling. Amy earned her Master of Social Work from the University of Maryland Baltimore School of Social Work, where she was a returning student after working extensively in refugee and immigration services both domestically and internationally. As the Refugee Mental Health Program Coordinator at the Maryland Department of Health, she managed a national model of refugee mental health services and assisted other states with creating similar programs. She also has experience with providing immigration legal services as a Board of Immigration Appeals Accredited Representative, and processing refugees in East Africa who were seeking entry into the United States.
---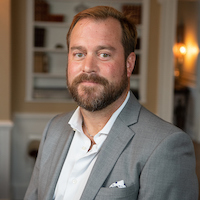 Peter G. Griffith, LCSW-C, MSW '10
---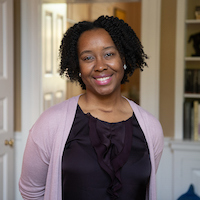 Khristine Heflin, MSW '06
Khristine Heflin is currently a Child and Adolescent therapist at a community practice in Largo, MD. Ms. Heflin is a licensed Clinical Social Worker and has been practicing since 2006. Her educational background includes a Master's degree in Social Work with a clinical concentration in families and children from the University of Maryland, Baltimore. Ms. Heflin also obtained a Bachelor's degree in Psychology from the University of Maryland, College Park. She is tri-licensed as an Independent Clinical Social Worker in Maryland, Virginia and Washington, DC.
Ms. Heflin's theoretical framework uses a holistic approach and integrates key components of cognitive behavioral therapy, dialectical behavior therapy, solution focused therapy, expressive arts, trauma informed care and mindfulness. Specialty areas include crisis intervention, anxiety, depression, substance use and co-occurring substance abuse and mood disorders.
Previous work experience includes serving as Clinical Manager for the Department of Behavioral Health Urgent Care Clinic located at DC Superior Court. She provided clinical oversight of co-occurring mental health and substance abuse treatment and weekly supervision for licensed graduate level social workers and certified addictions counselors. Additional experience includes providing psychiatric consultation to the emergency department at Children's National Medical Center as well as a Field Instructor at University of Maryland School
of Social Work, Howard University School of Social Work and at Catholic University School of Social Service Field Education Departments.
Ms. Heflin has experience working with children, adolescents and adults in both individual and group treatment. Therapeutic work settings include psychiatric emergency department, inpatient hospital, outpatient mental health clinics, forensic and school settings.
---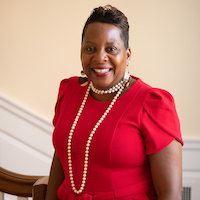 Lori James-Townes, MSW '91
Lori James-Townes is President & CEO of Expand-Now. She also serves as an Assistant Training Director for National Association of Public Defense. Lori's passion is adding value to others. Lori has over 25 years of teaching, clinical practice, leadership, and management experience in juvenile justice, mental health, and public defender settings. Her most recent public defender position, was Director Social Work, Leadership and Program Development, with Maryland Office of Public Defender. With over more than 800 employees, she served as one of the first Directors of Leadership in a public defender setting. While in this position, she demonstrated her ability to help others grow in the areas of teamwork, leadership, and management. She also led the agency's social work staff, consultants, and interns.
Lori is certified John Maxwell Trainer, Coach and Speaker. She has developed programs that are now national models for other agencies. In 2015, The Daily Record Newspaper named her as one of Maryland's Top 100 Women. As a speaker, she is requested both nationally and internationally.
Lori has held various leadership positions on national organizations and Boards of Directors. Her commitment to growth has been recognized as organizations have appointed her to serve as Conference Chair for several national conferences and training programs. Lori also serves as a faculty member for national and regional leadership development, trials skills, training and programs, including but not limited to: National Alliance of Sentencing Advocates and Mitigation Specialist Gideon's Promise, National Legal Aide and Defender Association, Administrative Offices of the Courts (Training Branch), MD Department of Human Services, and other private and non-profit entities.
---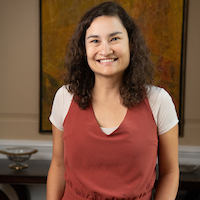 Sarah "Gabby" Knighton, MSW '11
Gabby lives with her family in Baltimore and has worked in social justice and local policy in the city for over 10 years. At Behavioral Health System Baltimore (the local behavioral health authority) since 2016, she supports systems-level planning and oversees a team that manages over $10 million in funding for projects focused on behavioral health and: criminal justice, homelessness, supportive housing, peer support, older adults, employment, and access to care. Prior to joining BHSB, she worked for the city's Office of Homeless Services, coordinating street outreach, leading the development of a Coordinated Access system, and supporting other
projects designed to reduce barriers to supportive housing. Gabby has a Masters in Social Work from the Univ. of Maryland, Baltimore, and bachelor's degrees in English and Government from the Univ. of Maryland, College Park. When she's not working she's being silly with her daughter and hubby, buried in a book, eating peanuts, or pitter-pattering around the house.
---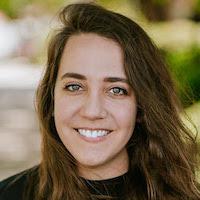 Christina Koch, MSW '20
Christina Koch, MSW graduated from the University of Maryland School of Social Work in 2020, with a Macro concentration and Families & Children specialization. Upon graduation, she was presented with the Julee Kryder-Coe Award for Advocacy and Social Action.

While working on her MSW, Christina was named a UM Research Scholar and held leadership roles within the School of Social Work Student Government Association and the National Association of Social Workers, Maryland chapter. Both of her field placements were with Social Work Community Outreach Services (SWCOS).

Currently, Christina works as the Federal Policy Analyst at Child Care Aware of America. Her background is in federal and state education policy and she also has experience providing direct social services to children and families.

Christina also holds a Bachelor of Arts in Public Communication from American University and is originally from Cape Cod, Massachusetts.
---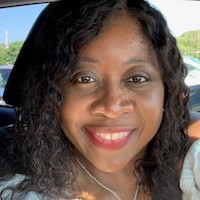 Helen Murray-Miller, MSW '02
Helen Murray-Miller graduated in 2002 from University of Maryland School of Social Work with a specialization in Social Work/Management and Community Organization (MACO). Helen currently works for the Department of Human Services, Office of Licensing and Monitoring (OLM). Her position Quality Assurance Administrator allows her to develop policies and procedures for the enhancement of OLM office operations. In her role as Quality Assurance Administrator she interprets, regulations in order to ensure safety and well-being of children
placed in Maryland's licensed facilities. Ms. Murray-Miller has work for the state of Maryland for twenty-eight years. "Developing strong professional and personal relationships is the foundation of everything I do". Working with families is its own reward.
---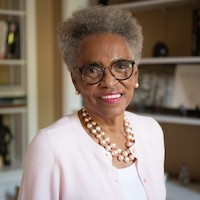 Stephanie Pettaway, MSW '82
Stephanie Johnson Pettaway, Adoption Consultant at Adoption Exchange Cooperation, began her career in public welfare in 1975 when she was hired in child welfare in the adoption unit at the Baltimore City Department of Social Services. Stephanie has worked with children and birth, adoptive, foster and kin families through the adoption process. In 1982, Stephanie became a lead worker and supervisor of the treatment foster care and adoption program in Baltimore County Department of Social Services. This experience increased her knowledge of not only child welfare but also adoption.
In 1987, Stephanie was hired by the Maryland Department of Human Resources, Social Services Administration as a licensing specialist. In this role she licensed and monitored child placing agencies as well as residential programs throughout Maryland.
Subsequently, Stephanie was promoted to Adoption Specialist, Adoption Manager and then to the Director of the Office of Child Welfare Policy and Practice, from which she retired June 30, 2008. During her tenure, Stephanie worked with the Association of Administrators Interstate Compact on the Placement of Children, and served on the Boards and as President of the Association of Administrators of the Interstate Compact on Adoption and Medical Assistance and National Association of State Adoption Programs.
She supervised the staff of the Maryland Adoption Resource Exchange and the adoption search contact and reunion programs. She has worked with the Maryland One Church, One Child Program from its inception. Stephanie was a member of the Child Welfare League of America (CWLA) adoption advisory committee and the Multicultural Advisory Committee for the National Resource Center for Adoption. Stephanie has been an approved consultant for the National Resource Center for Adoption and the National Resource Center for Diligent Recruitment at AdoptUSKids.
In January 2009, Stephanie joined AdoptUsKids as the National Recruitment Campaign Fulfillment Director. This is a great compliment to the work she has done over the years. It allows her to utilize all her previous experiences to work with persons from the states, territories and tribes as they work to place children in the forever families.
Stephanie is a very active church and community volunteer. Stephanie serves in her church in many positions. She is a certified Lay Servant and Lay Leader. She is also active in the following:
Presidents Committee, Morgan State University Fine Drawings Department 1997 - present, currently serving as Chair of the Committee
Harlem Park Metropolitan Community Development Association, Chair Board of Directors; 2017-present
Light Health and Wellness Comprehension Services and Child Care Program, member 2016, Secretary of Board of Directors, 2016-2019, Vice Chair 2019- present
University of Maryland School of Social Work Alumni Association Board, November 2019- present
---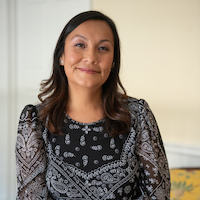 Barbara Pulgar, LCSW-C, MSW '05
Clinical Therapist for the CARE for Newcomers Program
Lutheran Social Services of the North Capital Area
Barbara Pulgar, LCSW-C, is a Clinical Therapist for the CARE for Newcomers Program at Lutheran Social Services of the North Capital Area. Ms. Pulgar graduated from the University of MD School of Social Work in 2005 with a dual concentration: Children and Family-Clinical and Management and Community Organizing. She has worked with children and adults providing bi-lingual mental health services in direct practice and for many years, in management since graduation. She worked as a clinician and later as a Director of CORE Services at YMCA Youth and Family Services in Montgomery County, MD. Later, she moved to Montgomery County Child and Adolescent Behavioral Health in Silver Spring, MD where she provided therapy to uninsured children and adolescents in the area. In her current role, she is providing trauma informed care to asylum seekers involved in a monitoring program with ICE.

---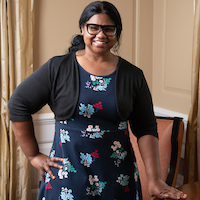 Miesha Rice, MSW '13
Miesha Rice is a native of Baltimore, MD. After graduating High School, she moved to Greensboro, NC to study Mass Communication at Bennett College. After spending some time in the media and entertainment industry, Miesha decided it was time for a change and decided to pursue a career in Social Work. She entered the University of Maryland School of Social Work in 2011. She decided to go this route after having to take off some time from her entertainment career to care for her mother who was diagnosed with Stage IV Metastatic Breast Cancer. There was a desire to do something to advocate for people who were not quite able to advocate for themselves, such as many of the experiences her mother had during that time.
In 2013, Miesha earned a Master of Social Work (MSW) in Clinical Mental Health from the University of Maryland School of Social Work, one of the top Social Work schools in the nation. She was trained in Trauma Focused Cognitive Behavioral Therapy (TF-CBT), Substance Use, Mental Health Policy, Family Therapy, and Management and Community Organizing. Miesha also served as the 2013 Student Commencement Speaker, where she gave a roaring speech on behalf of her graduating class. Upon graduation, Miesha worked and volunteered in various settings with several populations including Baltimore City Public School System, adults with co-occurring substance use and mental health disorders, military veterans through the Red Cross and Roberta's House to serve those who lost loved ones to homicide. She has also worked with several programs within criminal justice system such as the diversion and reentry program and grief, and loss with the State's Attorney's Office for Baltimore City. Today, Miesha Rice serves as the first African American female to oversee program operations for the Adult Drug Treatment Court for Baltimore City's Circuit Court. She has even received a certification from the State of MD as a specialist to assist victims and witnesses of crime.
Miesha Rice is a member of the National Association of Social Workers, and the International Association of Trauma Professionals, and Delta Sigma Theta Sorority, Inc. Along with her full-
time responsibilities and serving on the School of Social Work Alumni Board of Directors, she is helping individuals, families, and children heal through her mental health and wellness agency, Whole Family Healing Group. She does psychotherapy and appears as a guest mental health expert on live shows and podcasts discussing the impact of mental health challenges within our urban families and communities.
---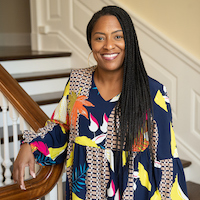 Regina Salliey Cooper, MSW '05
Regina Salliey Cooper, MSW, is the founding principal of R. Salliey Philanthropic Advisors- whose mission is to make life better for others through philanthropy- and has applied her social work training to promote opportunities for youth, particularly girls and families. She is also co-creator of Black Girls Global Exchange, a global ambassador program for middle and high school girls. Prior to diving into the world of social entrepreneurship, Regina worked as a Program Associate in the Center for Community and Economic Opportunity at the Annie E. Casey Foundation in Baltimore. In this role, she lead the Foundation's financial coaching work designed to help people improve their financial capability, and also co-managed the Youth Family Economic Success portfolio to improve pathways to opportunity (specifically postsecondary success) for youth, ages 16-24, who are disconnected from school and work. Before Annie E. Casey Foundation, she served as Deputy Director of the Maryland Department of Human Resources' Office of Grants Management, overseeing a budget of $24 million. There, she directed and monitored food & nutrition, victim services, fatherhood, and homeless & transitional services programs. She was recognized as Social Worker of the Year by the Maryland Department of Human Resources (2010), Daily Record's Leading Women- 40 under 40 Winner (2011) and OASIS Social Work Trailblazer Honoree by the University Of Maryland School Of Social Work (2018).
Regina holds a Master of Social Work degree from the University Of Maryland School Of Social Work, where she currently serves as Adjunct Faculty. She sits on several Boards of Directors, and is a member of Delta Sigma Theta Sorority, Inc. Regina, one of four daughters, is a proud wife and mother.
---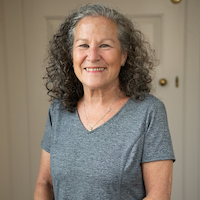 Judith Schagrin, MSW '79
Judith Schagrin is a self-described 'lifer' in the child welfare system, having spent most of her social work career in the public sector specializing in foster care and adoptions. She grew up in Binghamton, NY, received her undergraduate degree from the University of Pennsylvania, and her master's degree in social work from the University of Maryland School of Social Work.
Although her goal was to become a private practitioner, after accepting a position at the Baltimore County Department of Social Services in 1983 to develop the state's first "interdependent" living program for older adolescents in foster care, she realized that her real passion was working with children and youth in out of home care and their families. She became the administrator for the county's foster care and adoptions program in 1997, and in 2001, with support from volunteers and colleagues, Judith founded Camp Connect, Maryland's overnight camp dedicated to reunifying brothers and sisters separated in foster care that just celebrated its 21st anniversary. In 2020, Judith co-authored an article, "Knowing that I wasn't alone": An evaluation of a therapeutic camp reunifying siblings in foster care," published by the Children and Youth Services Review,
Judith is an active member of Maryland's chapter of the National Association of Social Workers, serving as president, the treasurer for the MD-NASW PAC, and long-term chairperson of the Legislative Committee. Judith is honored to have been recognized by her peers as the National Social Worker of the Year, to have been a recipient of the Betsey Rosenbaum award from the National Association of Public Child Welfare Administrators, and to be featured in an article about social workers in the Atlantic, "From Social Worker to Foster Parent and Back."
After retiring in 2018, grateful for a career in child welfare shared with like-minded dedicated and committed social workers at the Baltimore County of Department Social Services, Judith has stayed busy by volunteering for the Red Cross providing disaster mental health, serving on various boards, teaching at the School of Social Work, and serving on her synagogue's Social Action Committee. She also works part-time with Baltimore City DSS as a Public Policy Specialist. The proud mother, step-mother, and (step)mother-in-law of social workers, her daughter is a 2019 graduate of the School of Social Work.
---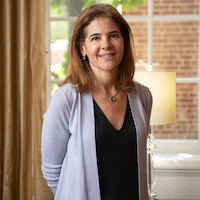 Kathryn Zimmerman, MSW '20
Kathryn Zimmerman spent 20 years in a prior career as a healthcare administrator, with Adventist HealthCare in Montgomery County, MD. She loved having the opportunity to provide care to her community, but had what she calls "clinician envy." Kathryn was drawn to the area of mental health, and believed that becoming a therapist was her true calling. She considers it an honor and privilege to be in an important conversation with clients about what really matters in their lives, and could not think of anything else she would rather be doing. Supporting clients in this way has become her daily motivation.
In 2020, Kathryn earned her Master of Social Work from the University of Maryland School of Social Work. She has maintained her commitment to serving others in her Montgomery County community. While earning her MSW, Kathryn served as an outreach volunteer for the Montgomery County Victim Assistance and Sexual Assault Program. Her first field placement was with the Montgomery County Department of Health and Human Services (DHHS) Child & Adolescent Behavioral Health Services, and her advanced field work as a DBT intern with Embark Behavioral Health in Cabin John, MD. She currently works as a therapist with Jewish Social Service Agency (JSSA) in Rockville, MD. Kathryn's practice primarily focuses on providing individual therapy to adolescents and young adults. She also does family therapy, parent coaching, and co-facilitates a therapy group for teenage girls. Kathryn is a huge proponent of group therapy, which will continue to be a part of her practice. Her clients represents a wide range of cultural histories, socioeconomic backgrounds, and mental health challenges. Kathryn has been with JSSA for five months and due to the pandemic has been seeing her clients virtually. Although Kathryn is looking forward to meeting clients face-to-face, to her surprise, a virtual setting can support meaningful client connections and provide excellent telehealth care.
Kathryn currently serves as a member of the School of Social Work's Alumni Association Board of Directors, where she is the first Shady Grove campus graduate
---