The Donna Harrington Fellowship Award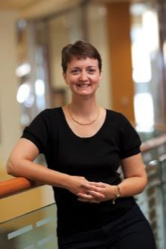 The Donna Harrington Fellowship Award recognizes the outstanding leadership and mentorship of Donna Harrington. This award supports the development of additional excellence among UMSSW PhD students.
This fellowship was designed to honor Dr. Harrington's commitment to social work scholarship. This award will benefit future generations of UMSSW PhD students while keeping alive Donna Harrington's name and extraordinary accomplishments.
---
Please submit the following documents to the PhD Program Director electronically, no later than APRIL 1st:
Essay (1-2 pages)

A brief description of the PhD student's proposed research or leadership development activities; including an approximate cost.
A brief description of how the activity or project will further the PhD student's excellence while complementing the student's learning in the PhD program
A brief description of how the activity or project may increase excellence in the UMSSW PhD program, School, University (UMB), or social work profession.

Unofficial Transcript (most recent)
Applicable Research Expenses:
Funds from the Donna Harrington Fellowship Award can be used for the following purposes:
1. Leadership development opportunities
2. Conference travel (networking)
3. Consulting fees for external mentors
4. Workshop and/or seminar training
5. Quantitative, qualitative and/or mixed methods data analytic training (e.g., registration, books, course material fees)
6. Research consultation fees
7. Data access or data sharing agreement fees and expenses.
8. Preliminary/pilot research studies supporting the PhD student's future dissertation research
9. Dissertation research expenses
10. Primary data collection expenses (e.g., postage, copy fees, incentives)
11. Statistical or qualitative software
12. Research assistance
To Submit Application, email the PhD Program Director at phd@ssw.umaryland.edu or call 410-706-7960 with questions.