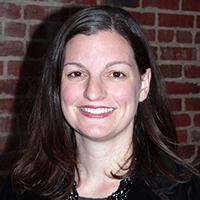 Jodi Jacobson Frey, Ph.D., LCSW-C is currently an Associate Professor in the University of Maryland, School of Social Work. Dr. Frey's research areas are, Employee Assistance Programs (EAPs), Health and Productivity Management, Financial Capability and Economic Well-Being, and
Suicide Prevention and Crisis Intervention.
Current Work:
Dr. Frey is currently the principal investigator for the following projects; Employee Assistance Research Foundation c/o Masi Research Consultants, Inc. History of the Employee Assistance Field: Key Informant Interviews, UMB Sub-Contract, U.S. Centers for Disease Control and Prevention (CDC), Online Screening and Early Intervention to Prevent Suicide among Middle-Aged Men, CDC, Job Opportunities Task Force through the Financial Industry Regulatory Authority, FINRA/Baltimore CASH Campaign, Financial Education in Your Community.