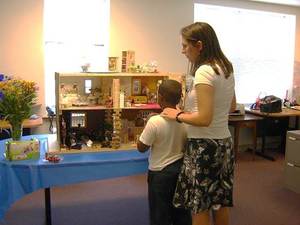 Trauma Adapted Family Connections (TA-FC) builds on Family Connections principles and service components to provide trauma-focused interventions across these broad domains while integrating:
- trauma-focused family assessment and engagement;
- psycho-education to teach family members about trauma symptomatology;
- a focus on building safety capacity within the community and immediate environment;
- trauma informed parenting practices and communication; and
- trauma informed approaches to working with families.
‌Trauma Adapted Family Connections is a conceptual model for working with families experiencing complex developmental trauma was developed that identifies the core components for such work.
Activities associated with TA-FC include:
- training in trauma child welfare practice,
- professional development related to secondary traumatic stress,
- teaching graduate social work interns in trauma informed practice, and
- participation in various National Child Traumatic Stress Network (NCTSN) committees that develop core components and competencies for trauma informed practice.
TA-FC Training Certification Guidelines