Congressman Jamie Raskin to Address Graduates at School's Convocation Event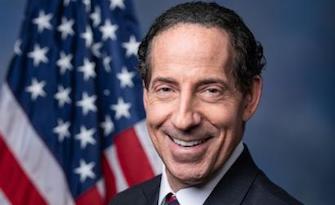 United States Congressman Jamie Raskin (MD-08) will deliver the keynote address to graduates on May 19.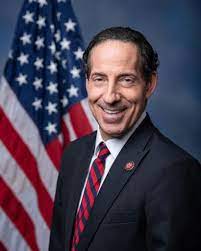 The University of Maryland School of Social Work is honored to have United States Congressman Jamie Raskin of Maryland deliver the Convocation Keynote address during its graduation ceremony on May 19.
Congressman Jamie Raskin proudly represents Maryland's 8th Congressional District in the U.S. House of Representatives. The district includes most of Montgomery County and a small part of Prince George's County. Congressman Raskin was sworn into his fourth Term at the start of the 118th Congress on January 6, 2023.
Rep. Raskin was chosen by the Democratic Caucus to be the Ranking Member of the House Committee on Oversight and Accountability in the 118th Congress. This is his fourth term serving on the Oversight Committee.
Previously Rep. Raskin served three terms on the House Judiciary Committee and the Committee on House Administration. He served two terms on the Rules Committee and the Coronavirus Select Subcommittee. During the 117th Congress he served as Chair of the Oversight Subcommittee on Civil Rights and Civil Liberties and Chair of the Rules Subcommittee on Expedited Procedure. Rep. Raskin was the lead impeachment manager in the second impeachment trial of former president Donald Trump and served on the Select Committee to Investigate the January 6th Attack on the United States Capitol.
Prior to his time in Congress, Raskin was a three-term State Senator in Maryland, where he also served as the Senate Majority Whip. He earned a reputation for building coalitions in Annapolis to deliver a series of landmark legislative accomplishments, including marriage equality, abolition of the death penalty, passage of the first Benefit Corporation law in America and the National Popular Vote Interstate Compact. He was also a professor of constitutional law at American University's Washington College of Law for more than 25 years. He has authored several books, including the Washington Post best-seller Overruling Democracy: The Supreme Court versus the American People, the highly-acclaimed We the Students: Supreme Court Cases For and About America's Students, and the New York Times #1 best-seller Unthinkable: Trauma, Truth and the Trials of American Democracy.
Congressman Raskin is a graduate of Harvard College and Harvard Law School and is a former editor of the Harvard Law Review.
The School's graduation ceremony takes place at 1 pm at the Chesapeake Employers Insurance Arena on the UMBC campus.