For some faculty, it can be a professional dream come true to have their area of research interest the subject of a special section in a prestigious research journal. At the University of Maryland School of Social Work (UMSSW), several faculty members are basking in the glow of three prestigious research journals recently exploring their innovative work on Financial Capability and Asset Building (FCAB). More important than the personal prestige, though, the journals explore this growing and important aspect of helping to solve many societal issues across the globe through financial social work. UMSSW is home to the Financial Social Work Initiative (FSWI), one of the largest financial social work education and research programs in the nation (www.ssw.umaryland.edu/fsw/). Under the leadership of the American Academy of Social Work and Social Welfare (www.aaswsw.org), UMSSW has also been involved in the launching of the Grand Challenges for Social Work—an initiative to tackle some of the toughest social problems confronting the U.S. "Financial Capability and Asset Building for All" is one of the 12 Grand Challenges adopted.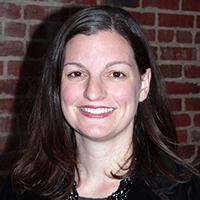 Drs. Jodi Jacobson Frey, associate professor (shown on left), and Christine Callahan, research assistant professor (shown on right), served as co-editors for special sections on FCAB in the Journal of Social Work Education, Social Work, and the special issue of the Journal of Community Practice. They were also co-authors on the "Financial Capability and Asset Building for All" Grand Challenges paper.
Frey, Callahan, and other researchers from schools across the nation, explored many crucial aspects of financial social work and how it influences the profession and clients in many different ways. Financial issues can be a leading contributor towards domestic violence, troubled relationships, community stress, and depression. "Financial social work is and always has been critically important because it explores the role of money, financial strain, and other related issues within comprehensive psychosocial assessment and overall well-being," says UMSSW/FSWI Research Assistant Professor Christine Callahan. She adds, "One simply cannot understand and appreciate all of the facets of psychosocial well-being without considering the financial piece, which is huge in all our lives. But it is especially critical when people are under tremendous stress due to any number of factors, and when they are facing vulnerabilities, difficulties, and injustices on top of that. We are thrilled that these journals are helping to highlight the issues and needs that we are seeing within financial social work/FCAB research, education, and practice."
Says Frey, also chair of UMSSW's FSWI, "As the UMSSW Financial Social Work Initiative celebrates our 10-year anniversary this year, we are proud to reflect on how the School has been a leader in working to elevate the role of social work through education and research in identifying ways to intervene with individuals, families, and communities regarding complex financial problems and needs. However, the need for social work to take a lead in social and economic justice has never been greater and we plan to continue pressing forward with this work as we link our efforts with the national push for 'Financial Capability and Asset Building for All.'"
The Journal of Social Work Education in its first issue of 2017 in volume 53, explored, via a special section, six different aspects of financial social work through articles ranging from "Financial Capability and Asset Building in Social Work Education to Training Social Workers" by Frey, Callahan, and others and "Human Service Professionals to Address the Complex Financial Needs of Clients," also by Frey, Callahan, and the SSW's Karen Hopkins and Sally Hageman, as well as Philip Osteen and Jungyai Ko. [http://www.tandfonline.com/toc/uswe20/53/1]
The November 2016 issue of Journal of Community Practice focused on "Financial Capability and Asset Building: Building Evidence for Community Practice." The issue contained an editorial by Frey, Callahan, and colleagues as well as eleven research articles on the topic of the special issue. [http://www.tandfonline.com/toc/wcom20/24/4?nav=tocList]
Social Work, considered one of the leading journals in all of social work, devoted its October 2016 issue to "Celebrating Six Decades of Social Work and Advancing Financial Capability and Asset Development." Again, Frey and Callahan co-authored the opening editorial with other colleagues and the journal contained 17 research articles, commentaries, points and viewpoints, and book reviews on the important topic. [https://academic.oup.com/sw/article-abstract/61/4/293/2427459/Celebrating-Six-Decades-of-Social-Work-and?redirectedFrom=fulltext]
The majority of articles featured in these journals originated as presentations at the 2015 FCAB Convening, entitled "Advancing Education, Research, and Practice in Social Work," which was held in St. Louis, MO, with partners from the Center for Social Development/George Warren Brown School of Social Work at Washington University in St. Louis. The Woodside Foundation generously provided financial assistance to support the presenters in developing their ideas into publishable papers.
"Disseminating scholarly research drives best practices and innovation on behalf of clients and communities," says Meg Woodside, MBA, MSW '07, Founding Chair of FSWI, and member of the UMSSW Board of Advisors. "The FCAB convening provided an excellent opportunity to support the research of many academic leaders in the growing field of financial social work. Their ongoing collaboration to move the field forward has been inspiring, and I am delighted that their work has been recognized by these three professional journals."