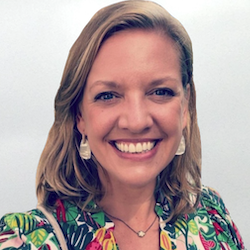 Nancy D. Franke, MSW
Nancy Digby Franke, MSW is a doctoral candidate interested in criminal legal systems. She is expected to defend her dissertation by May 2023.
Education Background
She completed her MSW at the University of Pennsylvania in 2013. She also received a BA in religion (philosophy minor) from Gettysburg College in 2006.
Significant Accomplishments
During the PhD program, she has co-authored six manuscripts in peer-reviewed journals, including Criminal Justice & Behavior, Ethics & Social Welfare, and Journal of Evidence-Based Social Work, and co-authored several reports. She has two additional manuscripts under review. She has conducted research funded by the Maryland Judiciary and the National Institute of Justice. Nancy Franke also co-authored publications prior to entering the PhD program. She is currently the Inaugural Doctoral Fellow for the Community Justice and Equity (CJAE) Initiative at the University of Maryland Baltimore and a Research Associate at the University of Michigan's School of Social Work.
Nancy Franke's mixed-method social network analysis dissertation "The Role of Relationships for Adults Who Served Long Prison Sentences That Began in Childhood" represents her strong partnership with the Campaign for the Fair Sentencing for Youth (a national organization advocating for the end of extreme sentences for children) and her dedication to people returning from incarceration. She has completed data collection for her dissertation: 46 interviews and over 70 quantitative surveys. Nancy received the Grand Challenges for Social Work Dissertation Grant for $4,000. She has presented her research at multiple national conferences (SSWR, CSWE, ASC, Law & Society) as well as to community groups.
Teaching Interests and Experience
Nancy Franke has been well-equipped for independent teaching both in the classroom and online. She is an Adjunct Professor for Social Work Practice with Individuals (hybrid), and was a Teaching Assistant for Social Policy & Social Change (online) taught by Professor Joan Davitt. She has delivered guest lectures about criminal justice and international social work in MSW practice courses. Nancy has taught Spanish, sexual education, and GED classes outside of the university setting.
Practice Interests and Experience
Nancy Franke was a social worker for five years prior to the PhD program, acting as director of the University of Pennsylvania's Goldring Reentry Initiative, a program that supported about 100 people pre- and post-release from the Philadelphia Department of Prisons while training 15 MSW interns annually. This practice experience informs her research questions, understanding of policy, and approach with research participants. Through this work, Nancy built strong connections with people and organizations in and around criminal legal systems. She is the co-chair of the Grand Challenges for Social Work's Promoting Smart Decarceration (PSD) working group on Reentry, active in PSD's Policing working group, and co-lead of the University of Maryland Baltimore's Qualitative Research Interest Group.
Contact: Nancy.Franke@ssw.umaryland.edu