CAPT Malaysia H. Harrell, MSW '02 – Alumni of the Year Award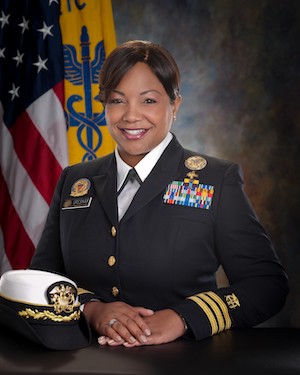 CAPT Malaysia H. Harrell is a licensed Clinical Social Worker and is board certified by the American Board of Examiners in Clinical Social Work. CAPT Harrell is currently detailed to the United States Department of Defense, Defense Health Agency, serving as the DoD Commissioned Corps Liaison. She previously served in the Defense Health Agency, Department of Defense, Defense Health Agency, Human Resources Division, as the Department of Defense Commissioned Corps Liaison where she provided support to over 215 United States Public Health Service officers detailed to the Department of Defense worldwide. In addition, she served in the Behavioral Medicine Branch, as the Director of Addiction Medicine. CAPT Harrell was also appointed by the Principal Deputy Assistant Secretary of Defense for Health Affairs and detailed to coordinate the White House Cross-Agency Priority Goals/Interagency Task Force initiatives to improve mental health outcomes for 9.6 million beneficiaries. She represented the DoD as a member of the White House Office of National Drug Control Policy Treatment Committee as well as the Interagency Coordinated Council for Underage Drinking.
CAPT Harrell previously served at the Department of Health and Human Services, Office of the Secretary, Office of the Assistant Secretary for Health, Office of the Surgeon General serving as the Special Assistant to the Surgeon General of the United States.
CAPT Harrell has a Bachelor in Science in Psychology from the University of Massachusetts at Amherst and a Master of Social Work from the University of Maryland, in Baltimore, Maryland. CAPT Harrell serviced as board member of the National Association of Social Workers (NASW) Maryland, Suburban Chapter Representative for two terms. CAPT Harrell is dedicated to serving her community and provides mentorship to children, students, and colleagues. CAPT Harrell resides in Upper Marlboro, Maryland with her husband.