Title: Maryland Child Trafficking Conference: A Call To Action
Synopsis:
On behalf of the University of Maryland School of Social Work, in collaboration with the Governor's Office of Crime Control & Prevention, the Maryland Human Trafficking Task Force, and the Maryland Department of Human Services we invite you to present at the 3rd annual Maryland Child Trafficking Conference: A Call to Action. The conference will take place on Wednesday, August 7, 2019 at Towson University.
The conference will bring together community members, interdisciplinary professionals, educators, and advocates seeking to advance their knowledge and gain valuable insight into identifying, combating, and responding to human trafficking. We expect over 300 attendees, ranging in knowledge on this topic across many professions such as state and local law enforcement, social work, healthcare, and community and faith-based organizations.
The 2019 Maryland Child Trafficking Conference: A Call to Action will focus on ways attendees can respond to trafficking in Maryland. It will emphasize strategies to develop and leverage partnerships at the community, state, and national levels to better serve trafficked youth. The purpose of this conference is to disseminate knowledge, approaches, and practices across professions, communities, and individuals to effectively mobilize a coordinated response.
To register or to learn more about this event click here. We look forward to seeing you there.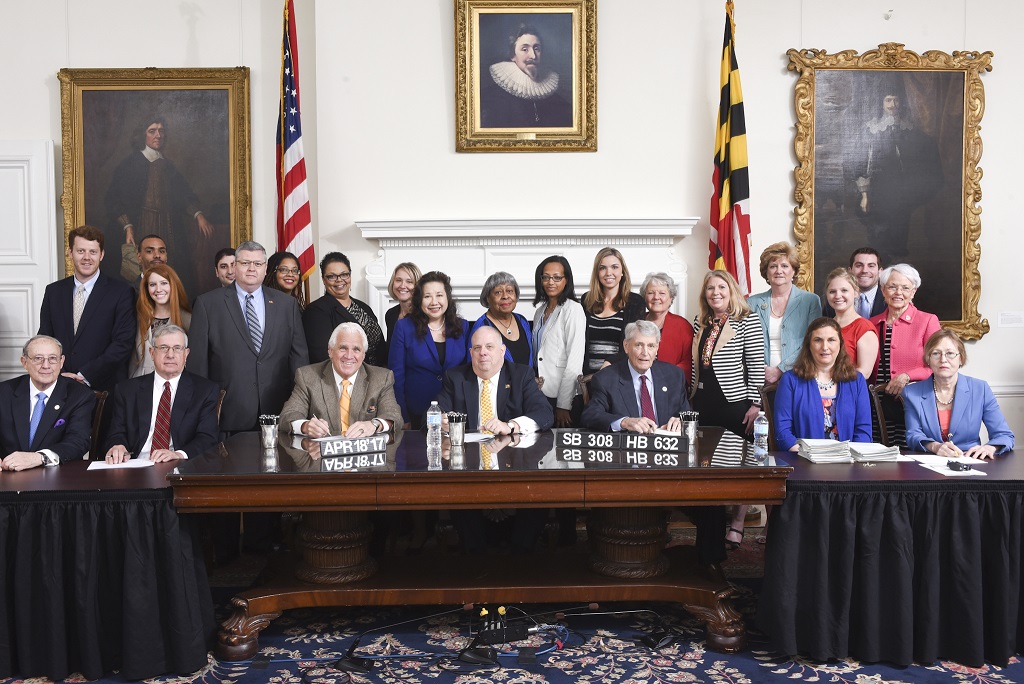 Dr. Nadine Finigan-Carr, PhD, CSTVI Principal Investigator attends signing of SB 308 Protecting Victims of Sex Trafficking Act of 2017