This year's conference, Maryland Child Trafficking Conference: Breaking Down Barriers. Creating Change. is designed to disseminate knowledge, strategies and practices across Maryland professionals, communities and individuals to effectively mobilizes response to trafficking of children and youth. The conference will address the intersection of sex trafficking and labor trafficking with other aspects of identity to transform attitudes, policies, and practices that encourage justice and healing for victims.
For more information and to register visit the Maryland Child Trafficking conference website: http://www.marylandchildtraffickingconference.org/
UPCOMING EVENTS

October 11, 2018

RYC‌ Seminars Series: Beginning this Fall, the Ruth Young Center for Families and Children will be hosting a series of research to practice seminars. The RYC Seminar Series will kick off with a half day mini-session and Open House on October 11, 2018. Details to come.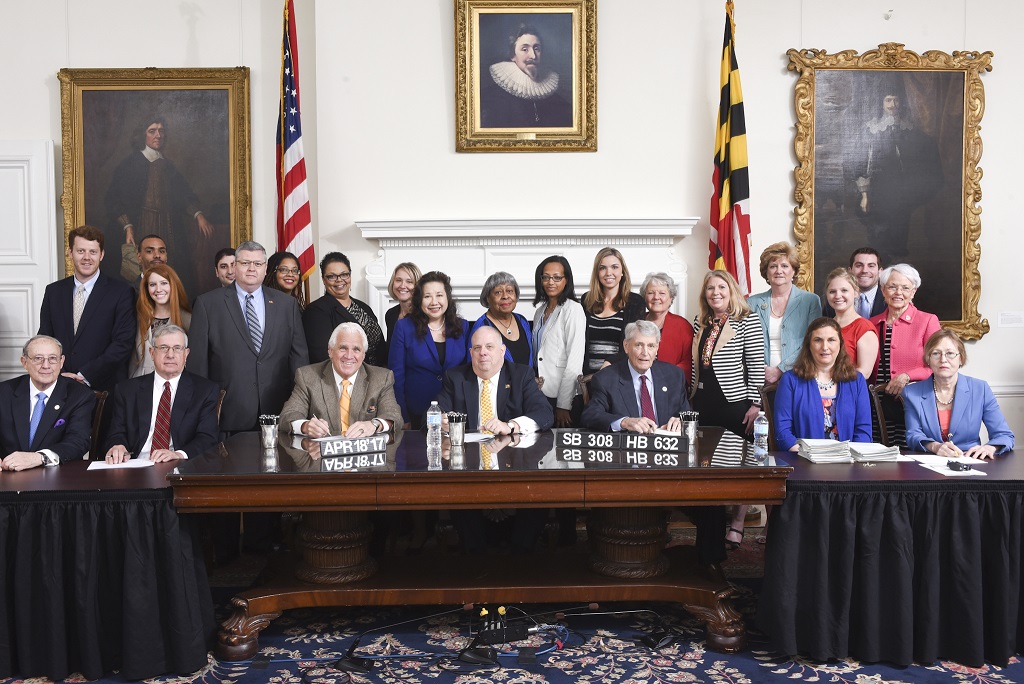 Dr. Nadine Finigan-Carr, PhD, CSTVI Principal Investigator attends signing of SB 308 Protecting Victims of Sex Trafficking Act of 2017