Opportunities to Show Your Support for Financial Social Work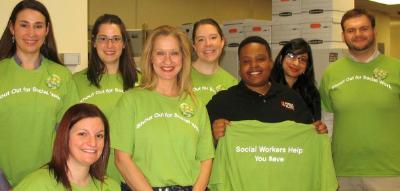 There are several ways you can impact the sustainability and growth of the Financial Social Work Initiative's efforts to embed financial capability skills within the social work workforce, build a body of evidence-based practices informed by research, and collaborate nationally with other schools of social work interested in utilizing this framework for advancing the economic well-being of clients and communities.
There are four different, separate funds that support Financial Social Work:
Your donation to FSWI will help to support:

COMMUNITY OUTREACH PROGRAMS:
FSWI collaborates with university partners and local, state, and national organizations to provide critical financial capability services and educational programs.
EDUCATION AND TRAINING:
FSWI develops financial capability content for BSW and MSW courses, our Financial Social Work Certification Program, Continuing Professional Education courses for clinicians, and trainings for direct service programs. FSWI also works with PhD researchers in the field of Financial Social Work.
FACULTY EXCELLENCE:
FSWI enables the School's nationally recognized faculty to take part in and lead different national initiatives and other conferences related to Financial Social Work.
RESEARCH SUPPORT:
FSWI funds research assistants and program managers for studies, as well as faculty time devoted to scholarly publications, books, innovative research, and program evaluation.
STUDENT SCHOLARSHIPS:
FSWI has two existing scholarship endowment funds that support students with a demonstrated interest in Financial Social Work. Donors can also endow their own scholarships, or fund a current-year student.
How does philanthropy impact student careers at the University of Maryland School of Social Work (UMSSW)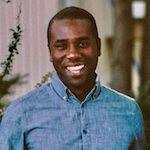 "Being a Woodside Scholar provided me with a foundation (and an extra nudge) to really explore my interest in the intersection between financial literacy and social work. After graduating from UMB, I became a child welfare social worker and found that many of the families I was working with were experiencing a financial-related hardship that was causing major stress in their life. My time as a Woodside Scholar and Financial Social Work Initiative student equipped me with the skills I needed to better recognize ways these hardships manifested and express more empathy as I worked with them towards a more long-term solution."
- Anthony L. Carter, MSW '18, 2017-2018 Woodside Scholar for Financial Social Work
For more details on specific needs and ways to contribute, read more here.
Checks should be payable to the "UMB Foundation," and include a note designating the gift to one of the four funds above. Please contact the UM SSW Office of Development at 410-706-0006 if you have any questions about how you can designate a gift in support of FSWI. Thank you!
Connect on LinkedIn - Facebook - Twitter | | fsw@ssw.umaryland.edu