Dear Donors and Alumni,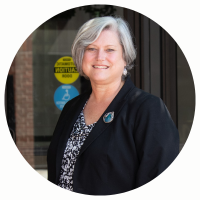 For more than 60 years, our supporters have had a transformative impact on the University of Maryland School of Social Work. Donors provide critical resources that support students, research, and community outreach programs – all of which enhance high quality social work education and training.
You can read some of the ways you have made an impact on the students, staff, and faculty below during the 2022-2023 fiscal year (July 1, 2022 – June 30, 2023). This is just a small snippet of the impact that our donors and supporters have on the School and on the students, staff, and faculty who are committed to their work.
Every gift you make – no matter the amount – makes an impact for the School, now more than ever. Thank you so much for your investment in the next generation of social workers.
Sincerely,
Judy L. Postmus, PhD, ACSW
Dean and Professor