Baltimore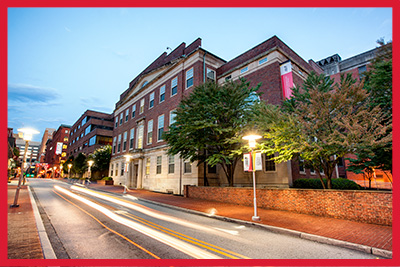 Our Baltimore campus at 525 West Redwood Street is in the heart of downtown where students can walk to shops, restaurants, and stadiums. The 60-credit MSW degree can be earned in 2 to 4 years. If you earned a bachelor's degree in social work within 5 years of entering our MSW program, you may be eligible to complete our Advanced Standing program in 11 months. Our school will prepare to become licensed to practice social work in any state.
Students can concentrate in Macro and/or Clinical social work.
One of the distinctive components of a MSW program is the field practicum requirement. Students are required to complete a 2-day-per-week field placement in the first year and a 3-day-per-week field placement in the advanced year. Practically speaking, this makes working a full-time job extremely challenging. You are required to dedicate 16 to 24 hours per week to a field placement, usually in the daytime between 8 am-6 pm.
After exploring our website, please contact us if you desire more information, wish to speak with a student, or want to schedule a visit.